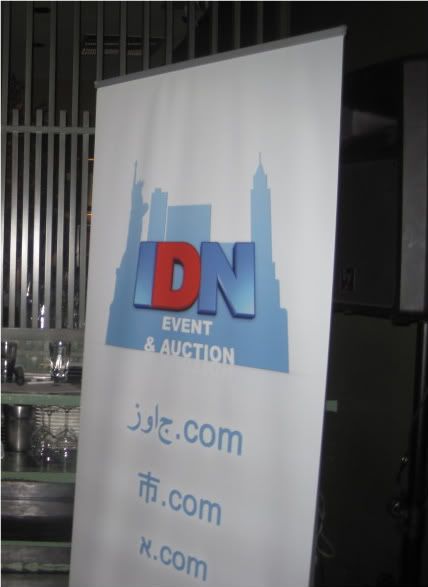 The 1st IDN Event kicked off last night at 7 pm and turned out to be a fun filled night of sushi and domaining. Over 40 attendees began mingling in the private room at the Park Avenue Haru when the IDN Event began with a general networking session.




Networking

Many dots were connected and it wasn't infrequent to hear "I've seen your name in the WHOIS a lot" when names, faces and forum screennames all merged to form one coherent picture. Attendees traveled in from diverse locales including Israel, Canada, Boston, and D.C in order to be part of this historic first dedicated IDN conference.

Session 1: IDN 101

Gary and I delivered an IDN 101 presentation, which began with newbie basics, such as how to register an IDN. We concluded with a more rigorous analysis of current news, how to value a name and dispelling myths.

Session 2: Edmon Chung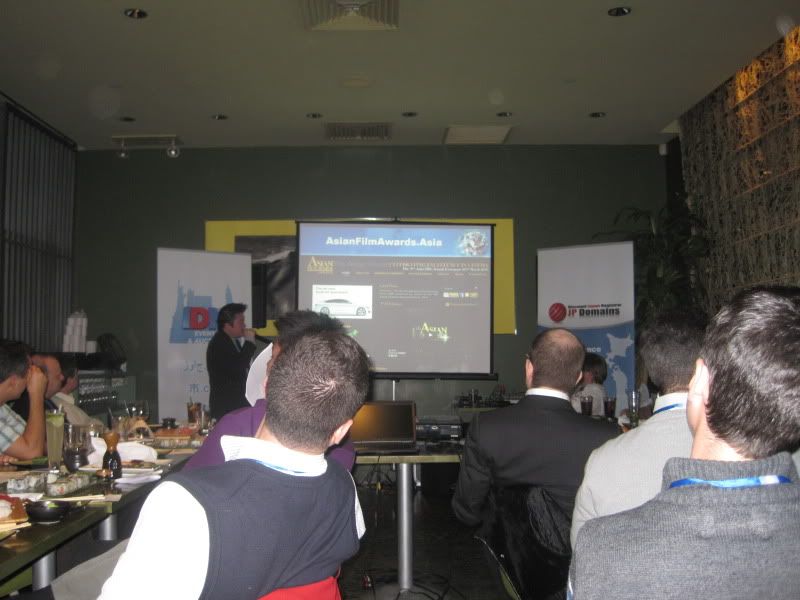 Edmon, CEO of DotAsia, presented the next session, which covered the history of IDNs and focused on online growth and user preferences in the Asian markets. Edmon also discussed the IDN.IDN future for DotAsia.

Session 3: Patrick Carleton




Patrick Carleton, Executive Director of Associated Cities, led with a story about a group of top geo-domainers who were introduced to IDNs one night in early 2005. The next morning the geo-domainers all woke up groggy after a night of non-stop IDN registering. The point being that many leading English/ASCII domainers have been involved with IDNs in depth for a long time now. Patrick also supplied attendees with helpful geo-development tips.

Session 4: Elliot Silver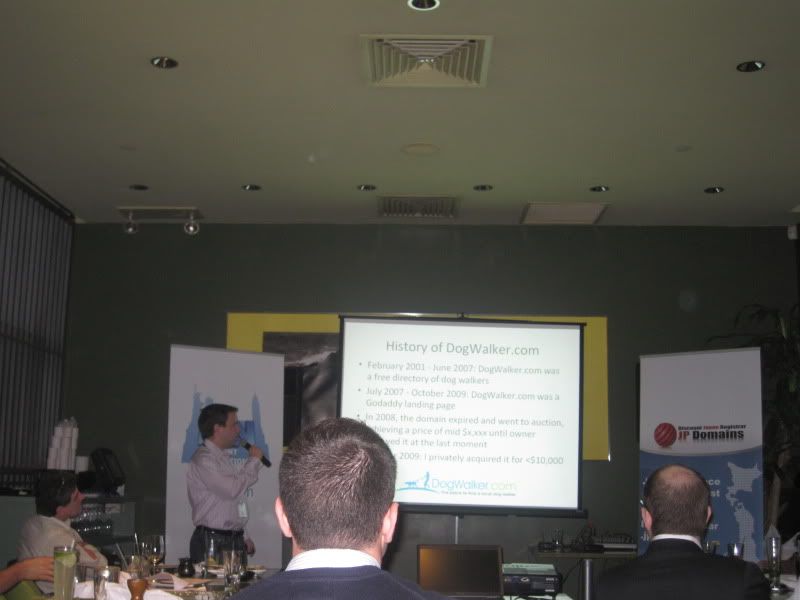 Elliot Silver of ElliotsBlog.com discussed an in-depth case study of DogWalker.com, which included outsourcing and directory-building tips. Elliot's focus on development methods that are applicable to IDNs, such as directory building, clearly energized the crowd which began buzzing about IDN development.

Panel: Andrew Snow, Michael "Moshe" Schneider, Edmon Chung, Elliot Silver, and Patrick Carleton


Lastly, the night at Haru ended with a fantastic panel of experts, which was composed of the 3 main presenters plus renown domainers, Andrew Snow and Michael "Moshe" Schneider. Andrew captivated the audience as he spoke of the dramatic growth of foreign language content on the web, and the role that IDNs will play in capturing the mindshare of this increasingly vast multilingual audience.
Afterparty
A favorite part of my evening was the afterparty. Not for the reasons you'd think though. I've always thought that it is easy to have good times when everything is going your way, like when you are being fed sushi in a luxurious restaurant. But the true character of a group is seen when they face a bit of adversity.
The afterparty bar/lounge we first visited was backed up with throngs of costumed attendees who were celebrating Halloween. Rather than pack up, we decided to go to a more remote hotel bar. Thanks to the resourcefulness of Patrick Carleton, the obstacle of how to get there was quickly overcome when Patrick hailed a white stretch limo and we all piled in
During the afterparty, the most frequent question I was asked was, when will the next IDN Event be? A good sign for sure.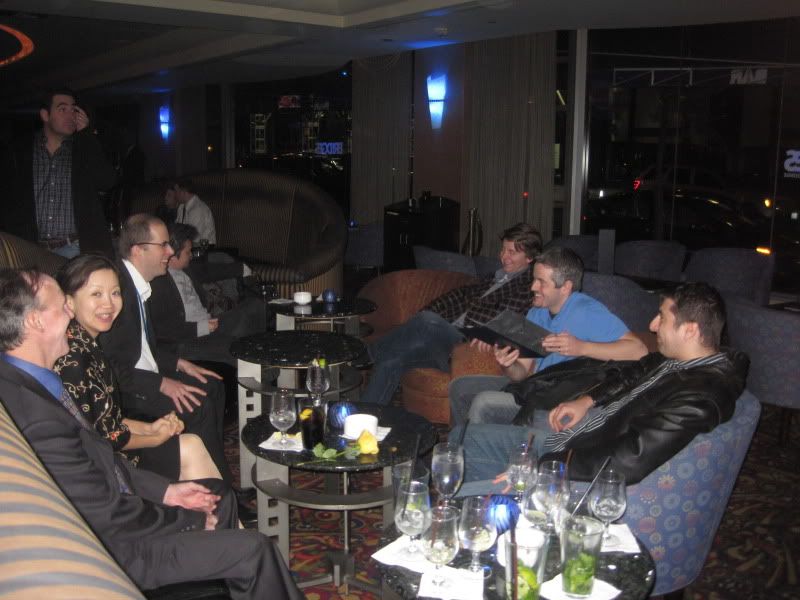 As the night progressed a few people paired off and discussed potential deals and partnerships, and David Stadler of NameDrive generously treated afterparty attendees by picking up the bar tab.
Auction
The IDN Event auction is currently open and is being held on Snapnames and will end this Wednesday, November 3rd. You can bid
here
.
Thanks again to all speakers, attendees and sponsors,
IDN Tools
,
JP Domains
,
DotAsia
,
NameDrive
,
Register.com
and
Moniker
/
Snapnames
.